![if !(IE 9)]> <![endif]>
Coraz więcej dzieje się w życiu naszej kliniki oraz naszego zespołu. Chcemy podzielić się z Państwem naszymi doświadczeniami, zwłaszcza, że mają one niebagatelny wpływ na kompetencje i umiejętności pracowników praktyki.
Na bieżąco śledzimy najnowsze trendy w ortodoncji, uczestnicząc w kursach, szkoleniach, czy spotkaniach branżowych. A to wszystko, aby lepiej służyć pomocą naszym pacjentom. Chcemy, aby mieli pewność, że oddali swoje zdrowie w ręce dobrze przygotowanych, pełnych zapału specjalistów. Ortodoncja to nie tylko nasz zawód – to nasza pasja!
25.02.2019
Takie piękne dzieła sztuki powstają podczas oczekiwania na wizytę. Serdecznie dziękujemy naszym Małym Pacjentom.
25.02.2019
Dla nas to również wielka radość, gdy uszczęśliwiamy pacjentów, a szczególnie tych "najtrudniejszych".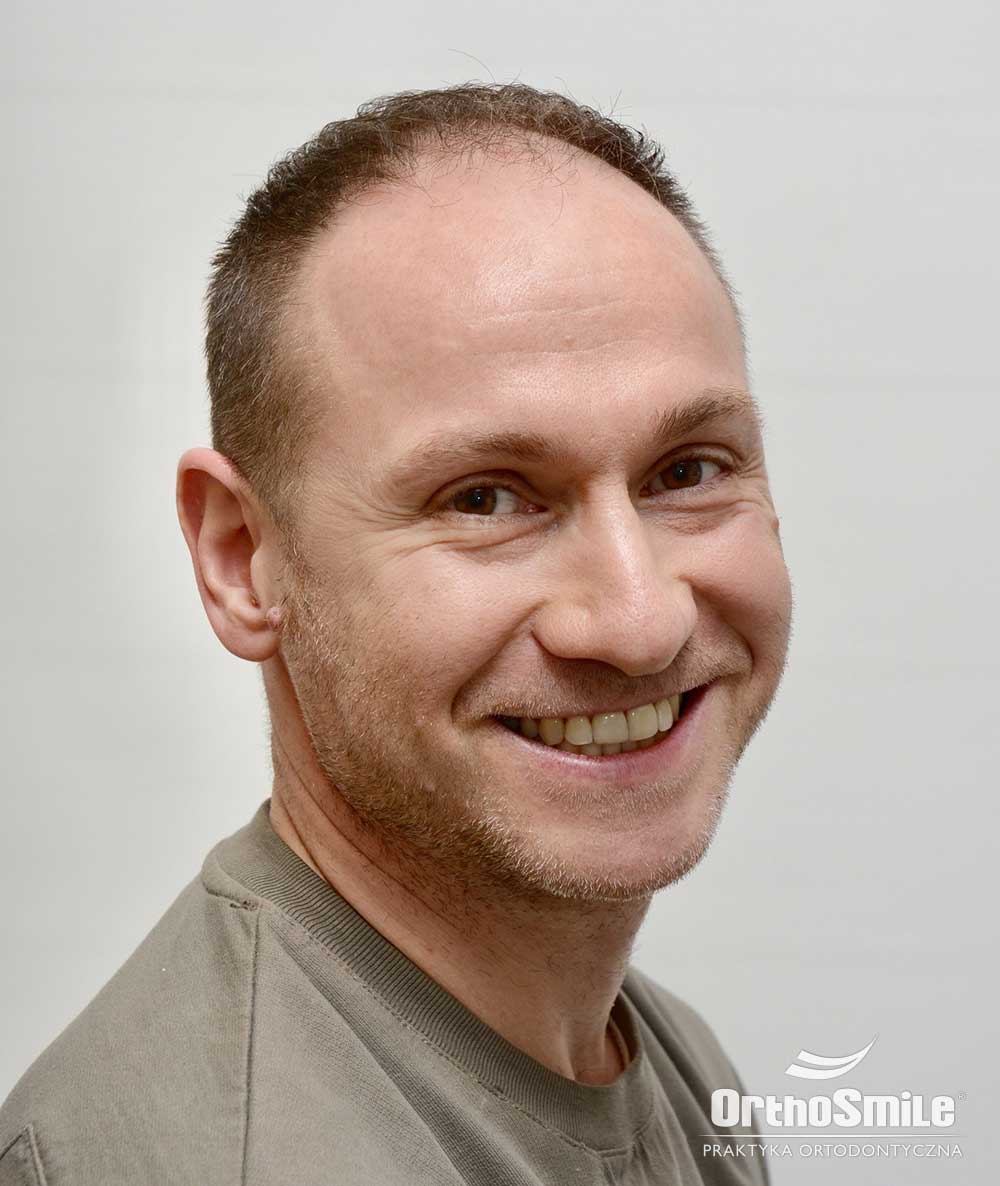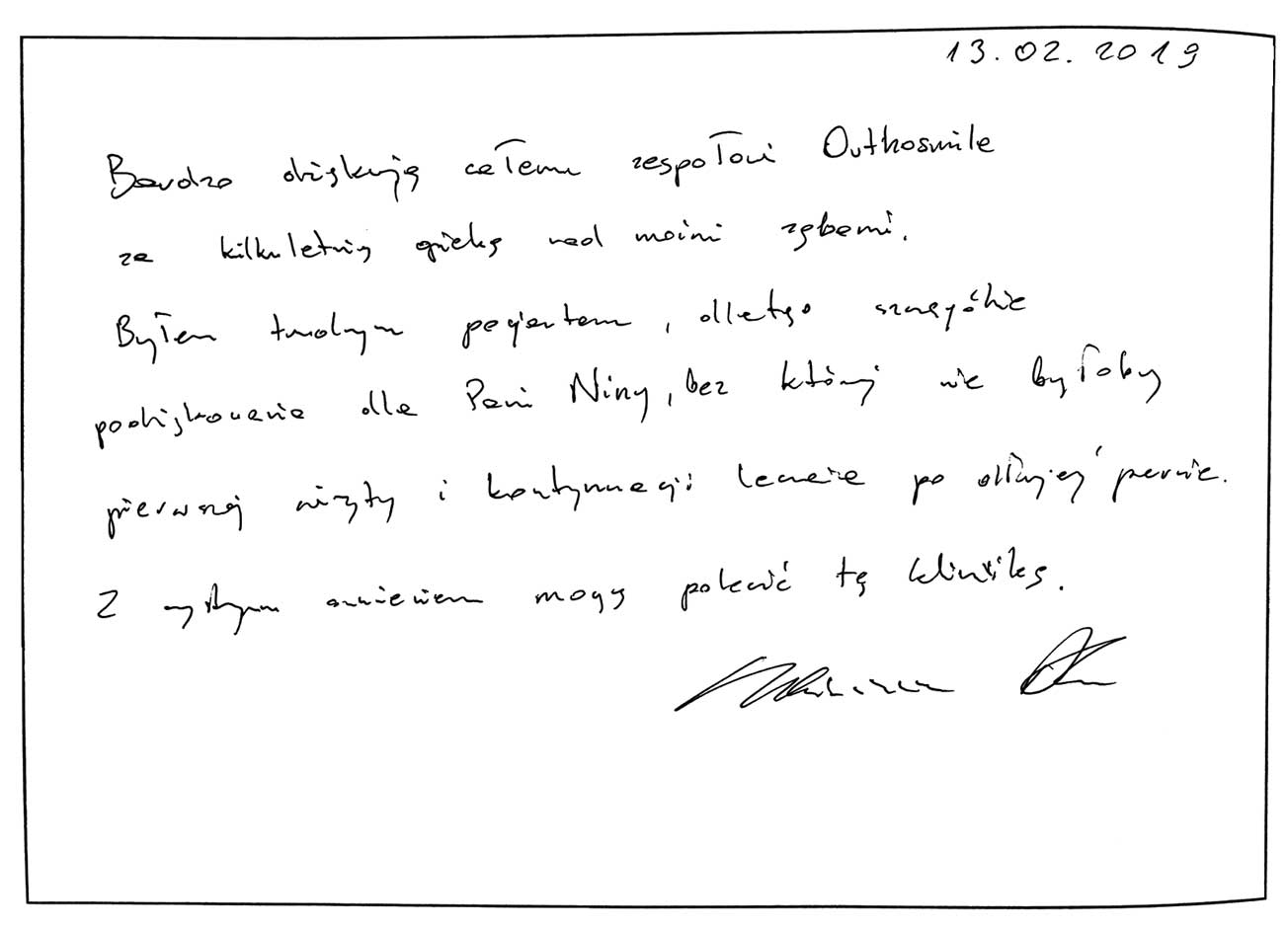 25.02.2019
Szczęśliwa Weronika zakończyła leczenie ortodontyczno-chirurgiczne. Pozdrawiamy!
11.01.2019
W galerii Metamorfozy > Operacyjni mamy kolejną pacjentkę po zakończonym leczeniu. Zapraszamy!
11.01.2019
Nasza piękna i sympatyczna pacjentka po 3-letnim leczeniu ortodontyczno-chirurgicznym. Z wdzięczności za leczenie obdarowała nas tym pięknym tortem. Serdecznie dziękujemy!