Młodziej, piękniej, zdrowiej
W dniu 25.05.2012 doktor Alina Strzałkowska w Strefie Stylu Radia Ram rozmawiała na temat pięknego uśmiechu. Myślą przewodnią spotkania było "…Młodziej, Piękniej, Zdrowiej…".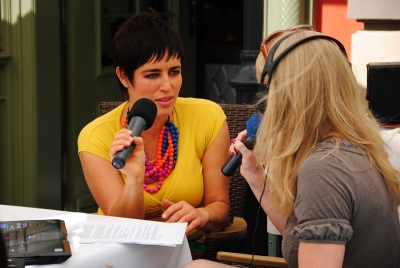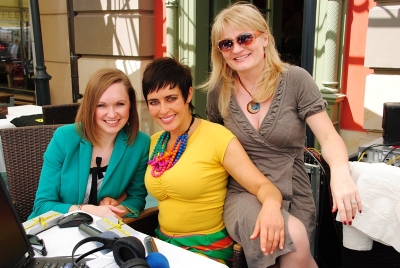 Media o Know&Health
"Najlepsze metody powstają, gdy wszyscy ludzie działają wspólnie" – to słowa redaktora naczelnego American Journal of Health Promotion, które stały się hasłem przewodnim pierwszego Międzynarodowego Forum Promocji i Profilaktyki Zdrowotnej Know&Health. Podczas plebiscytu wyróżniono najlepsze programy zdrowotne w kraju.
Praktyka Ortodontyczna OrthoSmile zajęła II miejsce z akcją "Z uśmiechem przez życie". A oto informacje, które pojawiły się w mediach:
wroclove2012.com
Piękny uśmiech to najlepszy dar
"Piękny uśmiech to najlepszy dar rodziców dla swoich dzieci. Uśmiech ten będzie im przecież służył przez całe życie" – to słowa dr Aliny Strzałkowskiej, które pojawiły się wywiadzie udzielonym Gazecie Wrocławskiej. W artykule tym przeczytać można także o roli współczesnej ortodoncji i wadze uśmiechu w życiu każdego człowieka.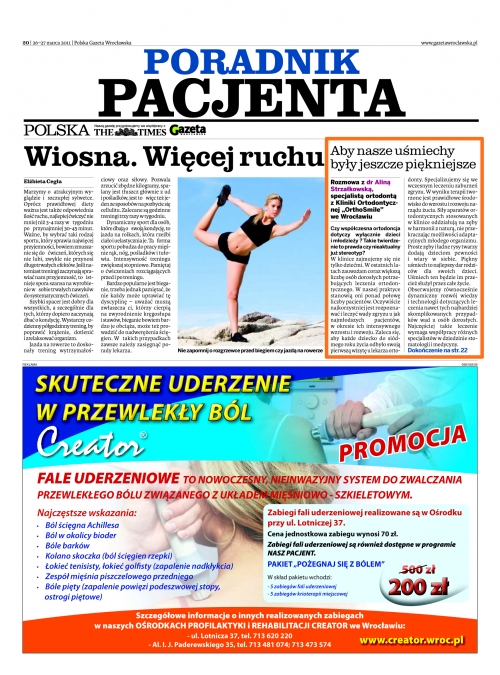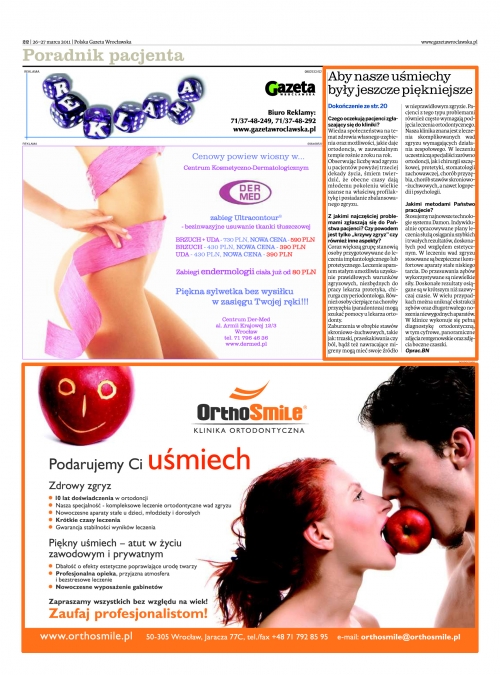 Promienny uśmiech, piękny zgryz, a do tego słodkie serce
"Promienny uśmiech, piękny zgryz, a do tego słodkie serce" – o tym opowiadała nasza pani doktor Alina Strzałkowska przed kamerą wrocławskiej telewizji internetowej www.wroclaw24.tv. Materiał telewizyjny dotyczył Walentynek i pocałunków. Jednym z bohaterów felietonu stał się także nasz pacjent Maciej Wołkowiecki, który dodał, że to właśnie uśmiech dodaje mu pewności siebie.
Miasto w Formie
12 i 13 marca 2011 roku Praktyka OrthoSmile wzięła udział w prozdrowotnym programie "Miasto w Formie". Druga odsłona projektu w Parku Handlowym Bielany poświęcona była zdrowiu dzieci. Podczas dwudniowej akcji Wrocławianie mogli skorzystać z porad ortodontycznych, zapoznać się z zespołem i ofertą Kliniki, a także z naszą maskotką Orthusiem. Informacje o akcji pojawiły się w wielu mediach.